Cheatham County, Tennessee
"Close to everything; away from it all."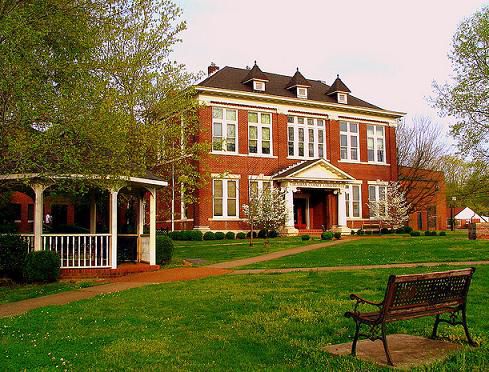 Cheatham County was founded in 1856 by dividing portions of Davidson, Dickson, Robertson, and Montgomery counties. Cheatham County was named after either Benjamin F. Cheatham, or Edward Saunders Cheatham, a state legislator. Cheatham county is a total of 307 square miles, with 4 square miles being water. The largest city in Cheatham is Ashland City, other cities include Kingston Springs, Pegram and Pleasant View. Unincorporated communites concsist of Bellsburg, Bell Town, Chapmansboro, Craggie Hope and Joelton. Cheatham County is home to about 40,000.
---

Located in Cheatham County is the Cumberland River, Harpeth River and State Park, and The Cheatham Wildlife Management Area and Lake. Harpeth River State Park is a linear park managing about 40 miles of the Harpeth River that connects several natural and acheological sites, including nine access points.
This state park provides a variety of paddlers opportunities. You can bring your own canoe or kayaks or rent boats. The Harpeth River State Park is very active in fishing. The river is home to bass, crappie, bluegill, bream, catfish and many other game fish. Hiking is another activity in the park that is very popular. There are an enourmous number of trails thorughout the park that all have different degrees of difficulty. The Harpeth offers natural, cultural, and recreational day use areas rich in historic significance and natural beauty. Whether you enjoy the thrill of fishing, hiking or wildlife viewing, The Harpeth State Park is a marvelous asset to Cheatham County.
---

Located slightly north-west of Nashville, Cheatham County is just between Interstates 24 and 40 for easy access.
CLICK THE LINK BELOW TO SEARCH ALL LISTINGS LOCATED IN CHEATHAM COUNTY