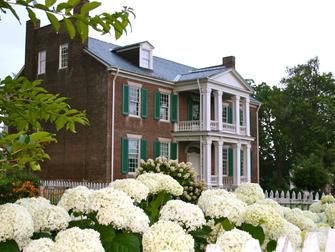 Franklin is located approximately 20 miles south of downtown Nashville and is easily accessible by interstate 65. In the heart of middle Tennessee, Franklin is a scenic and cultural treasure of beautiful rolling countryside woven with quaint small towns and a rich heritage of traditions.
---
Franklin was founded on October 26, 1799 and named after Benjamin Franklin. The first courthouse was built in 1800 in the center of the public square. For most of its first 180 years, Franklin seemed remote from the capital and the rest of the world. Today, however, Franklin is one of the wealthiest cities in the United States with a population of over 62,000 residents. It is a balanced blend of residential, commercial and corporate life with a strong emphasis on preservation of history and culture.
---
For more information on the area, download our complimentary Franklin booklet.