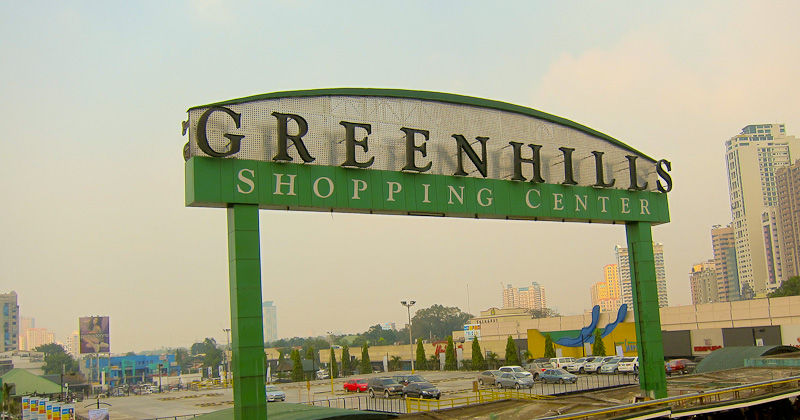 Green Hills is an area of Nashville located just south of downtown on Hillsboro Road (U.S. Highway 431). Green Hills is one of Nashville's most affluent areas. Choosen often by those who wish to have a short commute to downtown and the area's universities. Also, home to The Mall at Green Hills which is a high end shoppping center. Plans to incorporate the town were never completed. Therefore, when reciving mail in Green Hills, the mailing address is still Nashville, TN.
---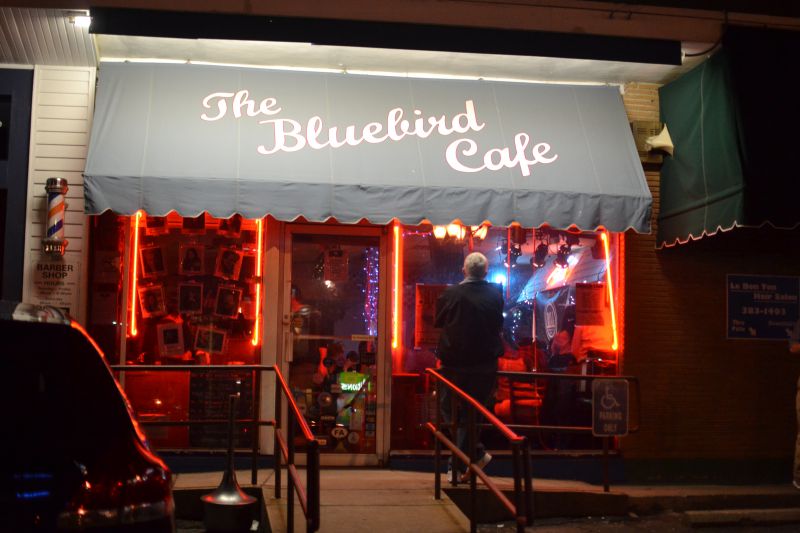 The Green Hills mall began as a strip center. Today it is a very high end shopping center. Recent additions include Nordstrom and the Apple Store. Located about 3 minutes away is the Hillsboro Village, which includes many interesting shops. The Bluebird Cafe is located here as well. The Bluebird is a very famous live music venue, most known for being a songwriter's club. Stars such as Taylor Swift were discovered here.
---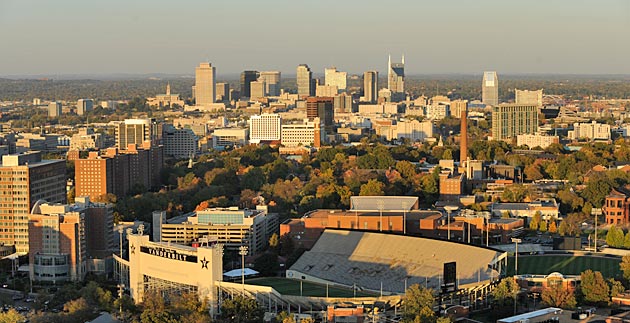 Located just about 5 minutes from Green Hills are three major universities, Vanderbilt, Belmont and Lipscomb. Harpeth Hall School for girls and it's partner, all-boys Montgomery Bell Academy are located in Nashville as well. Both schools are private college preparatory schools. Harpeth Hills School focuses on grades 5-12 while Montgomery Bell focuses on grades 7-12.
---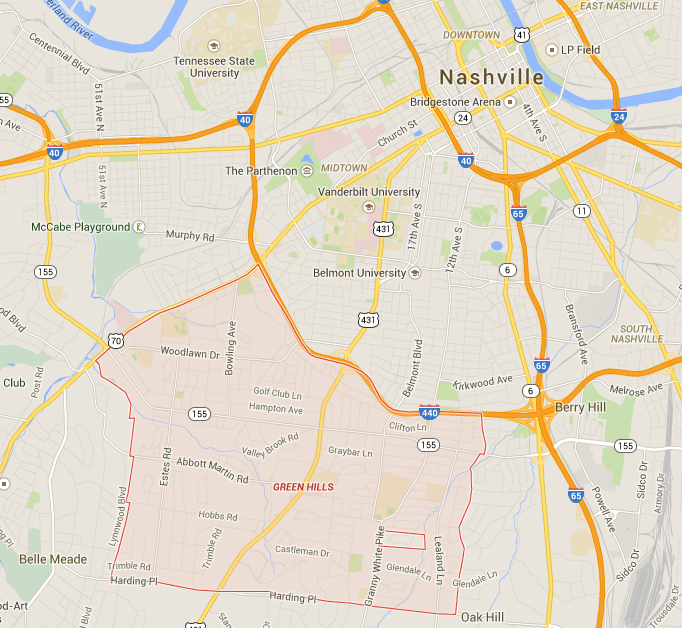 Green Hills is an area in Nashville. Located about a 5 minute drive from Vanderbilt, Belmont and Lipscomb Universities.